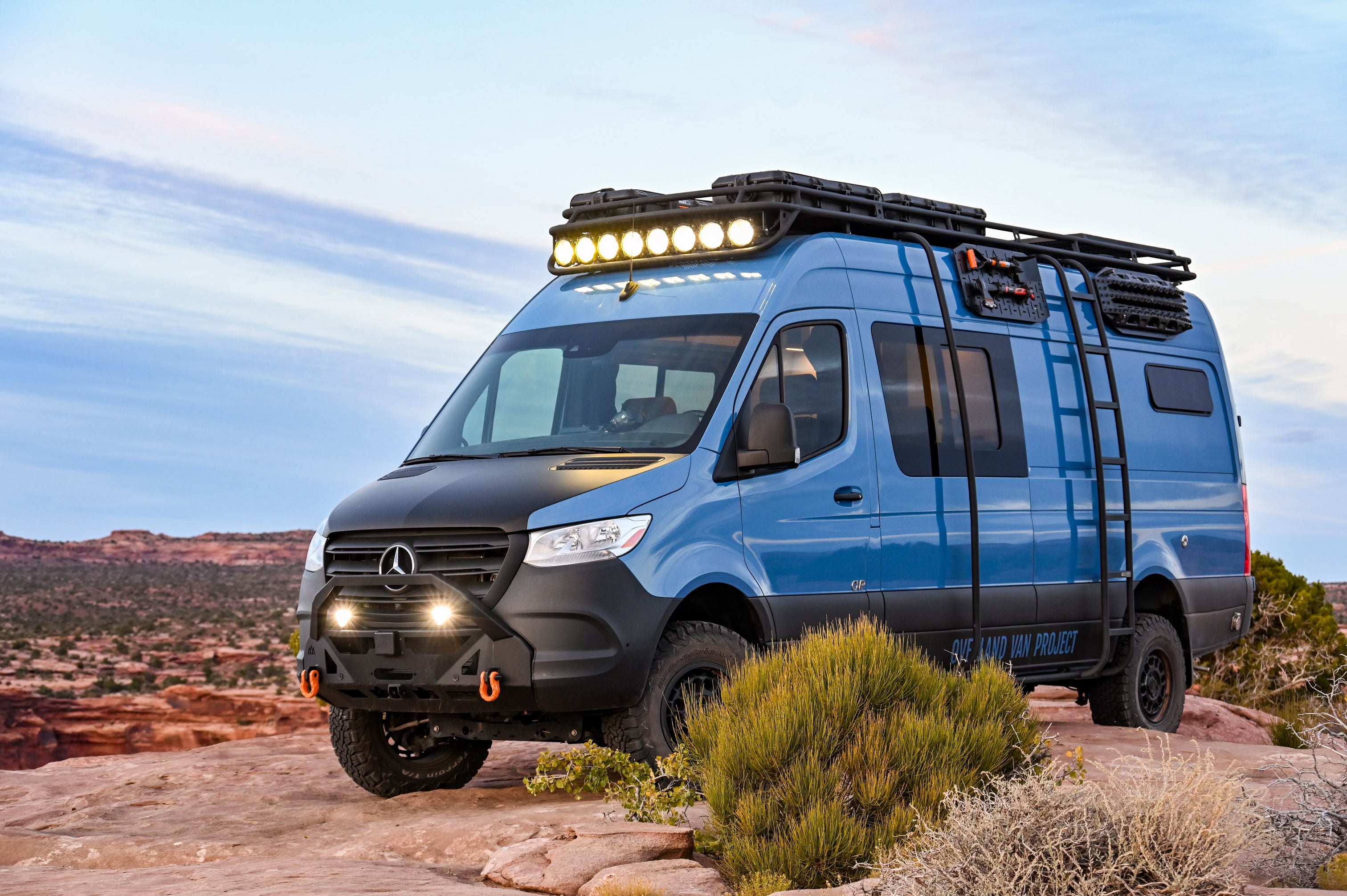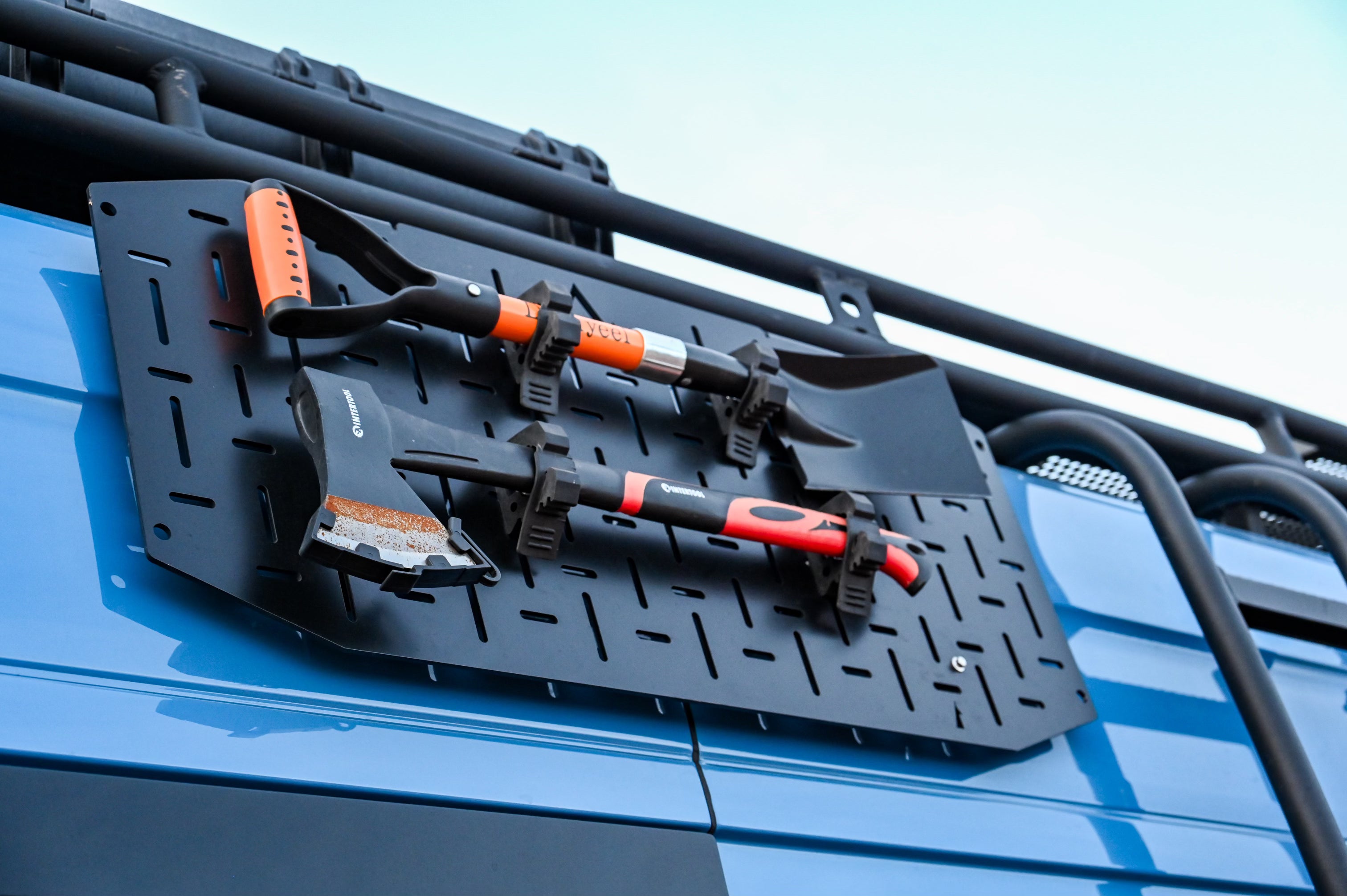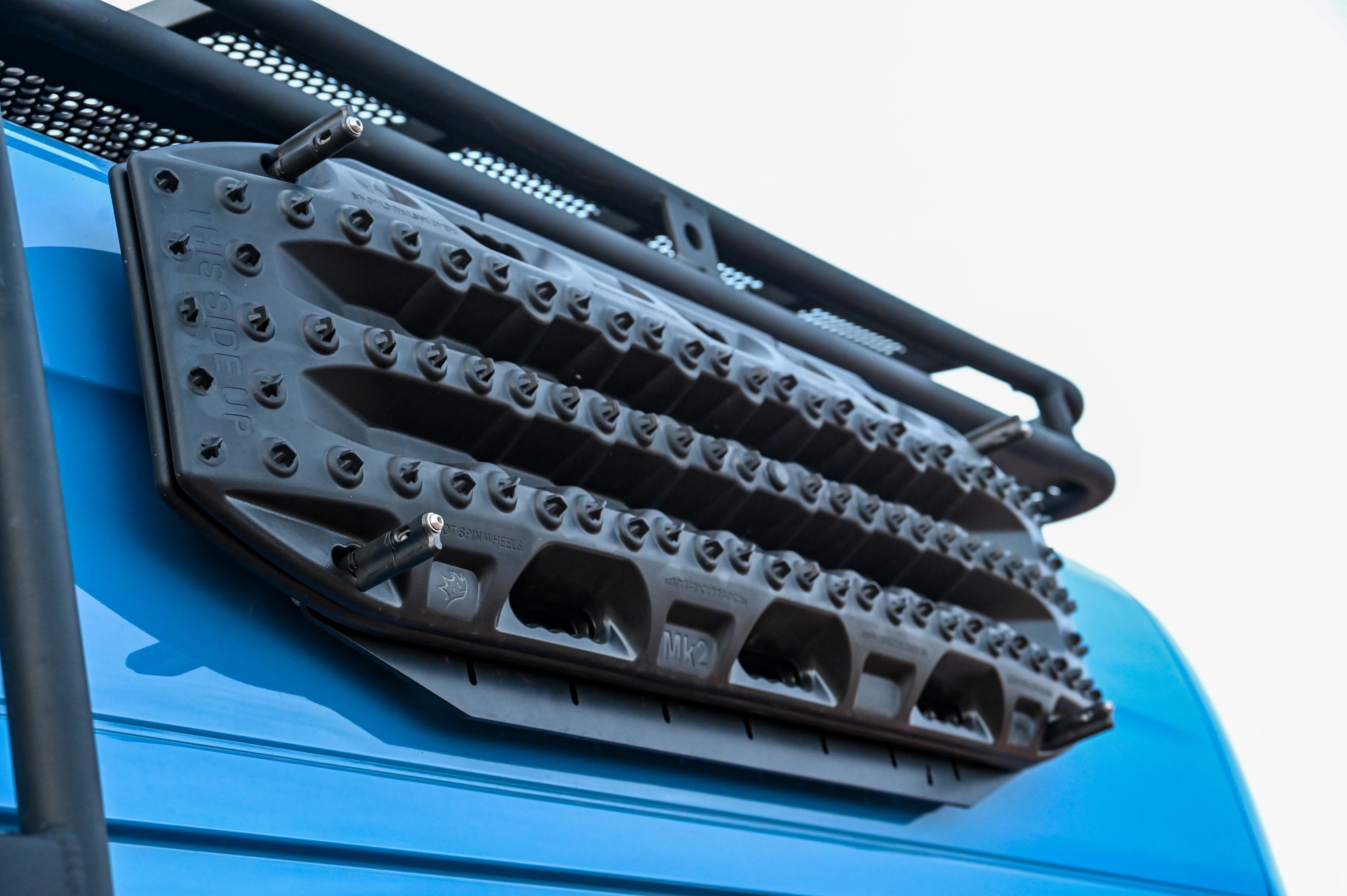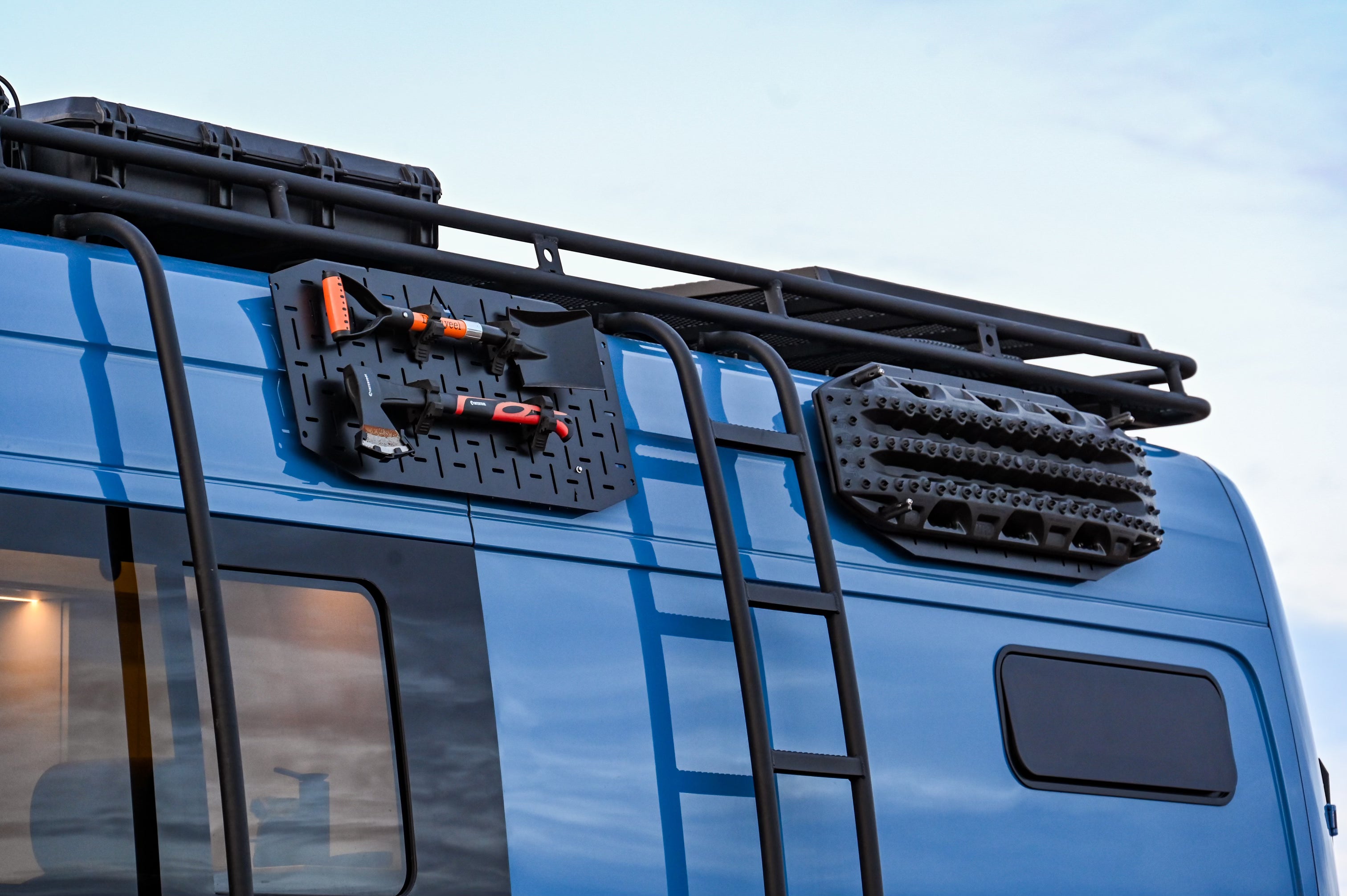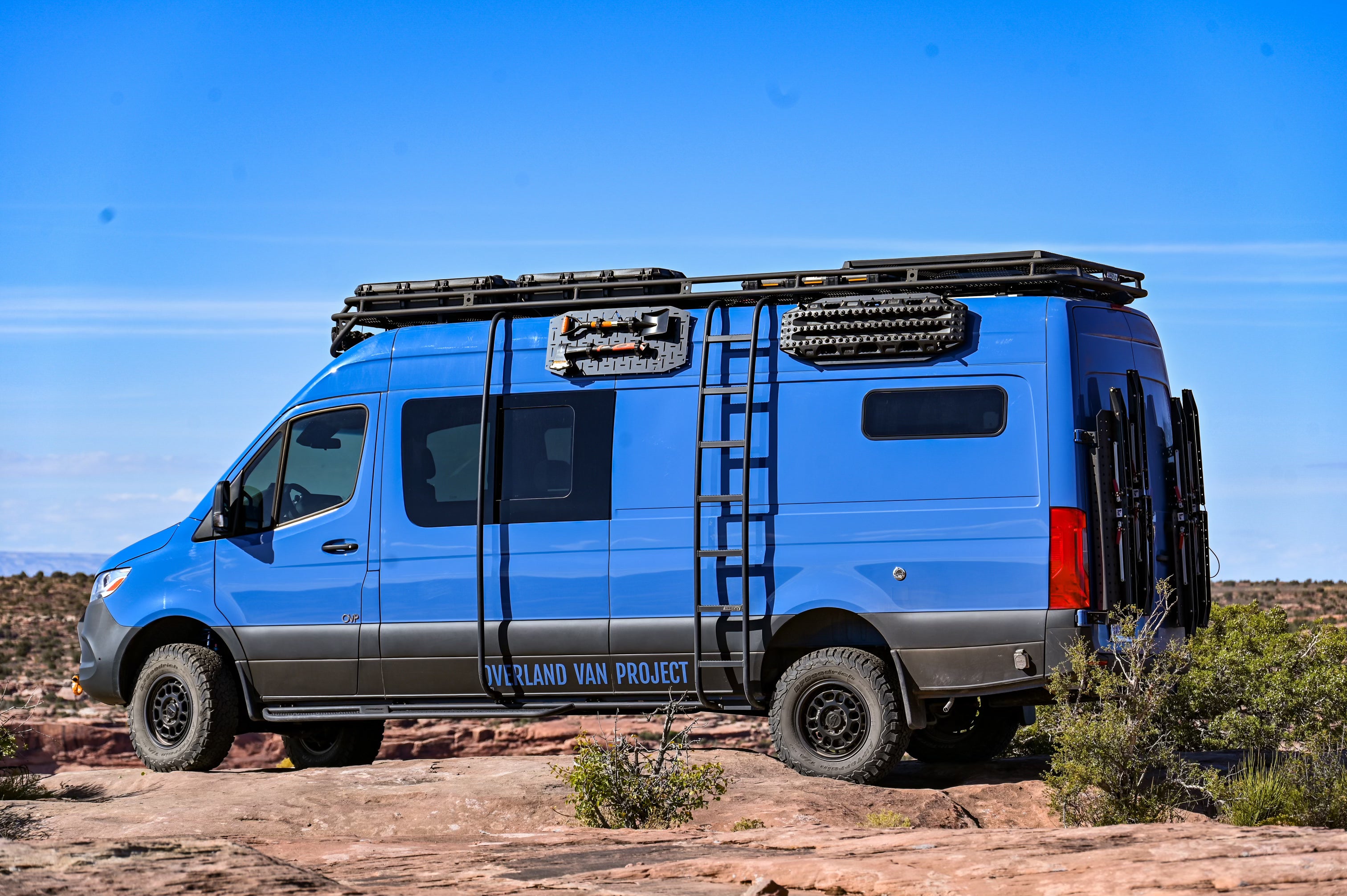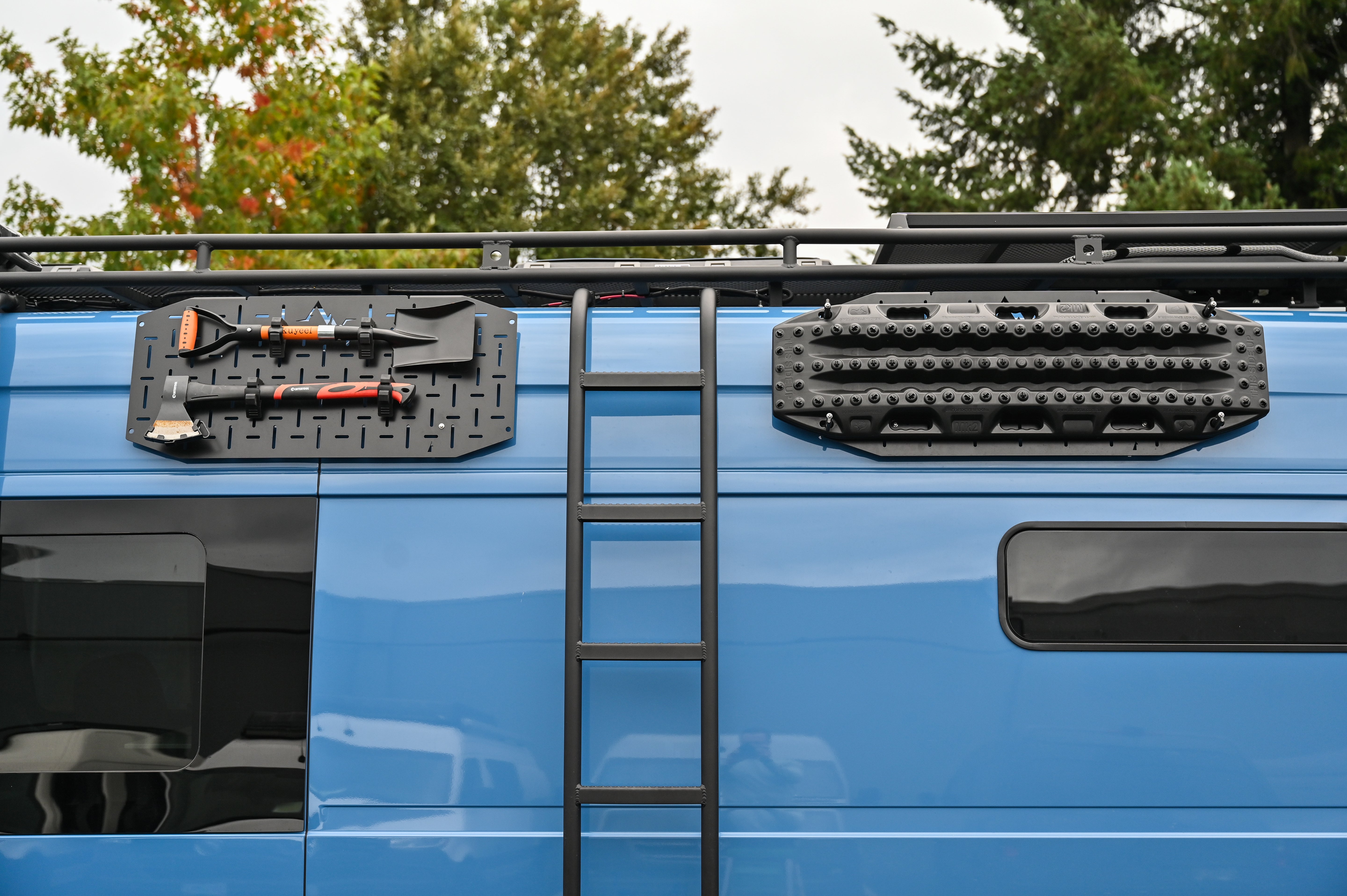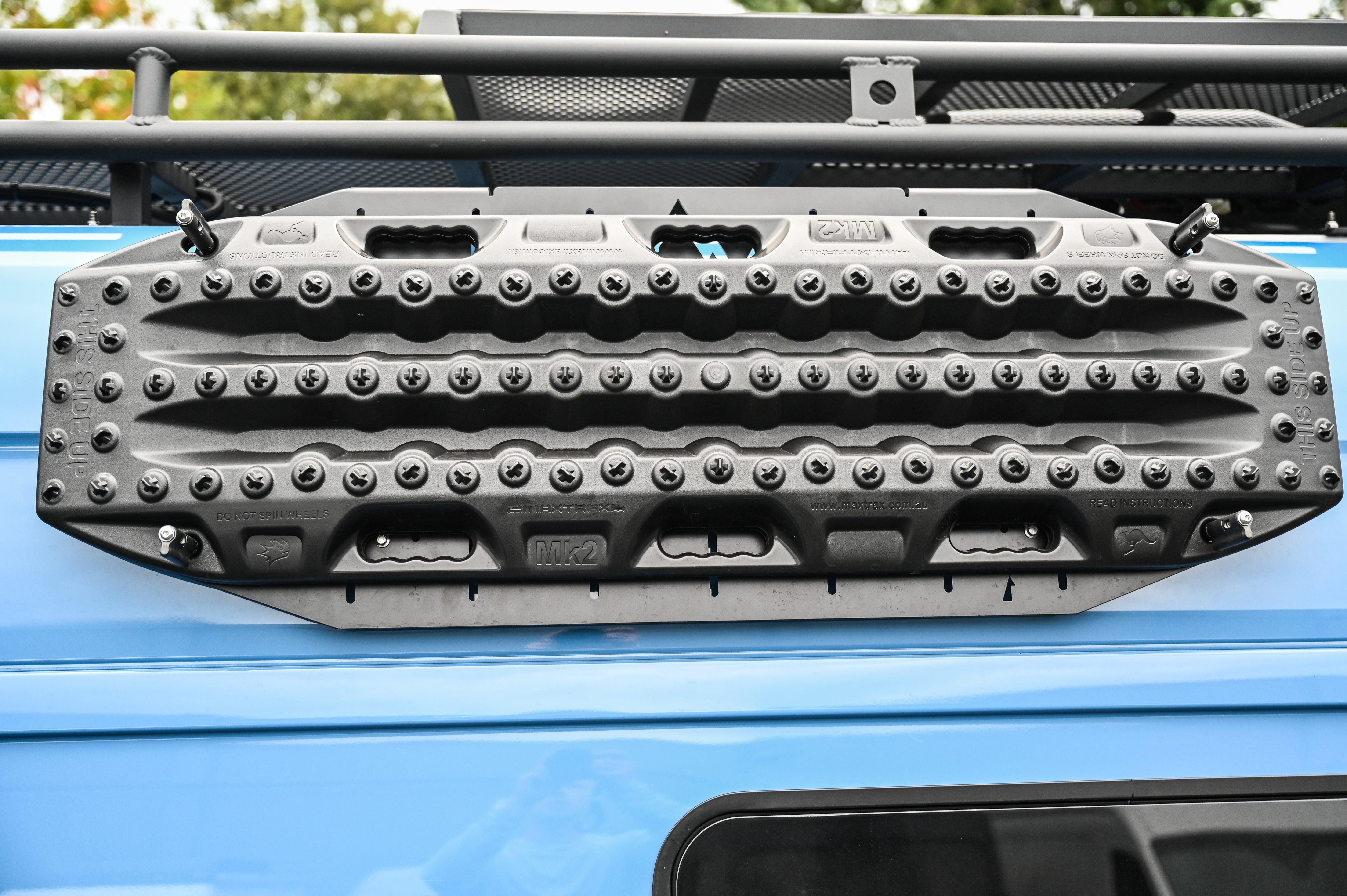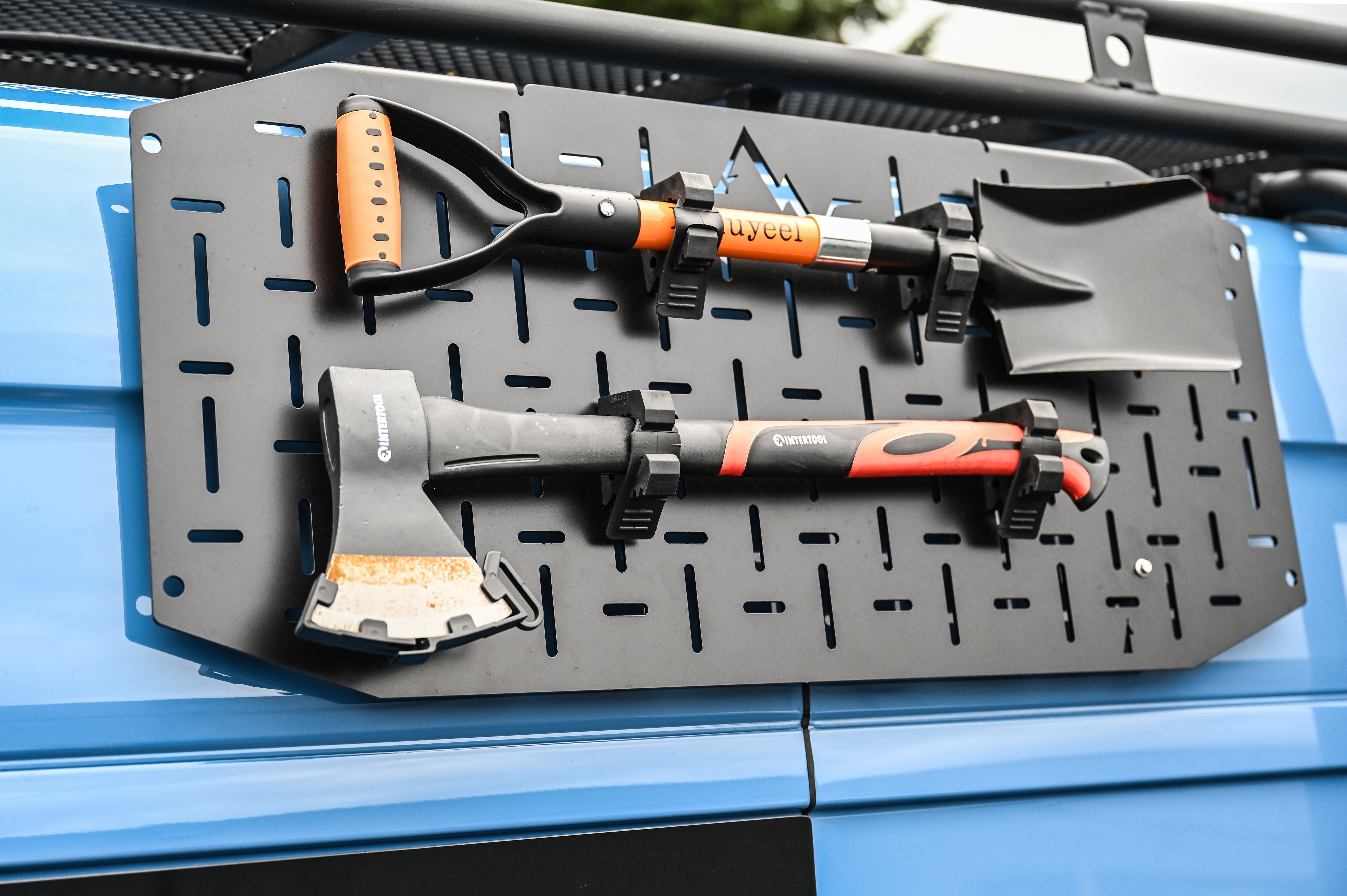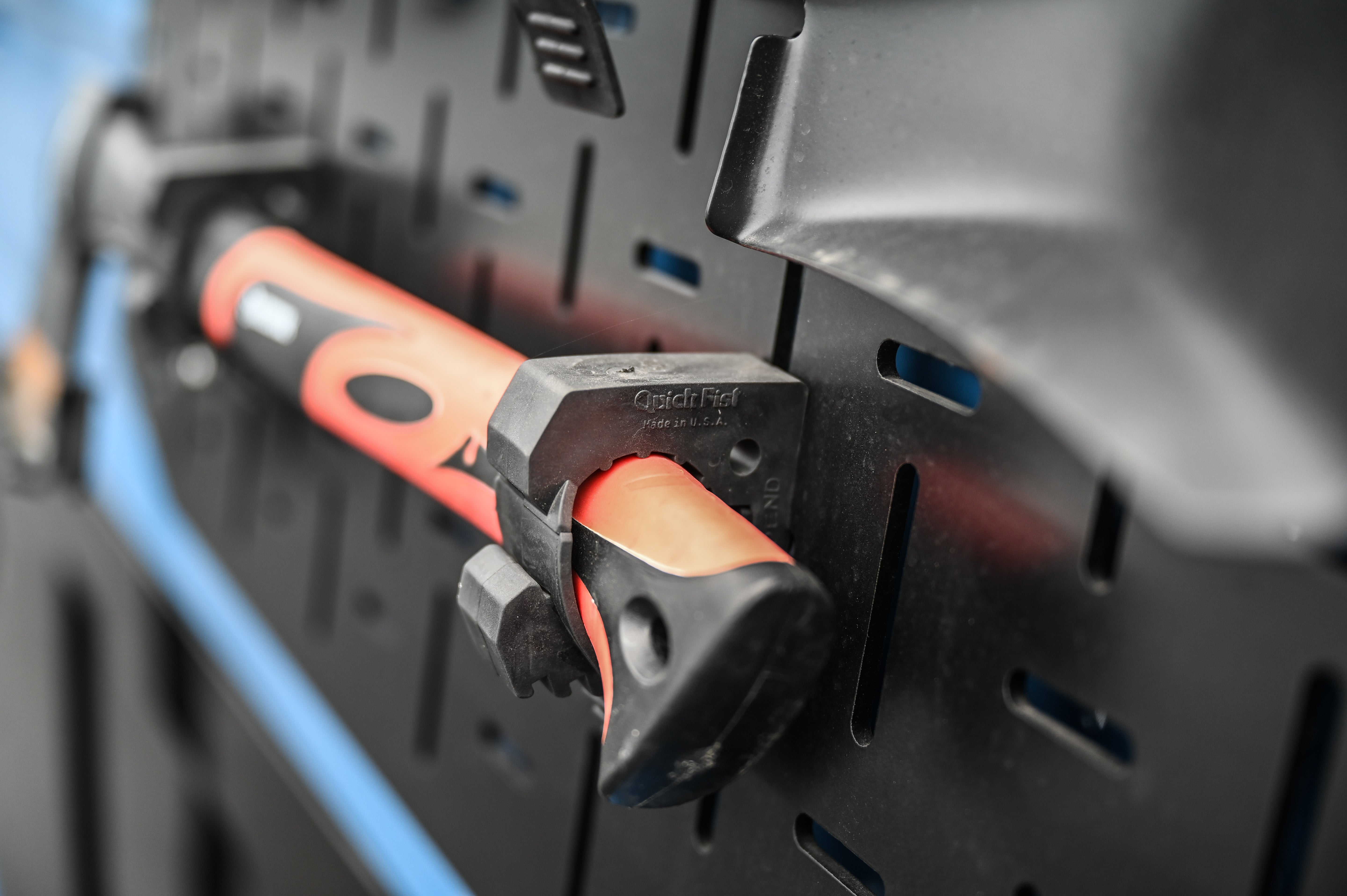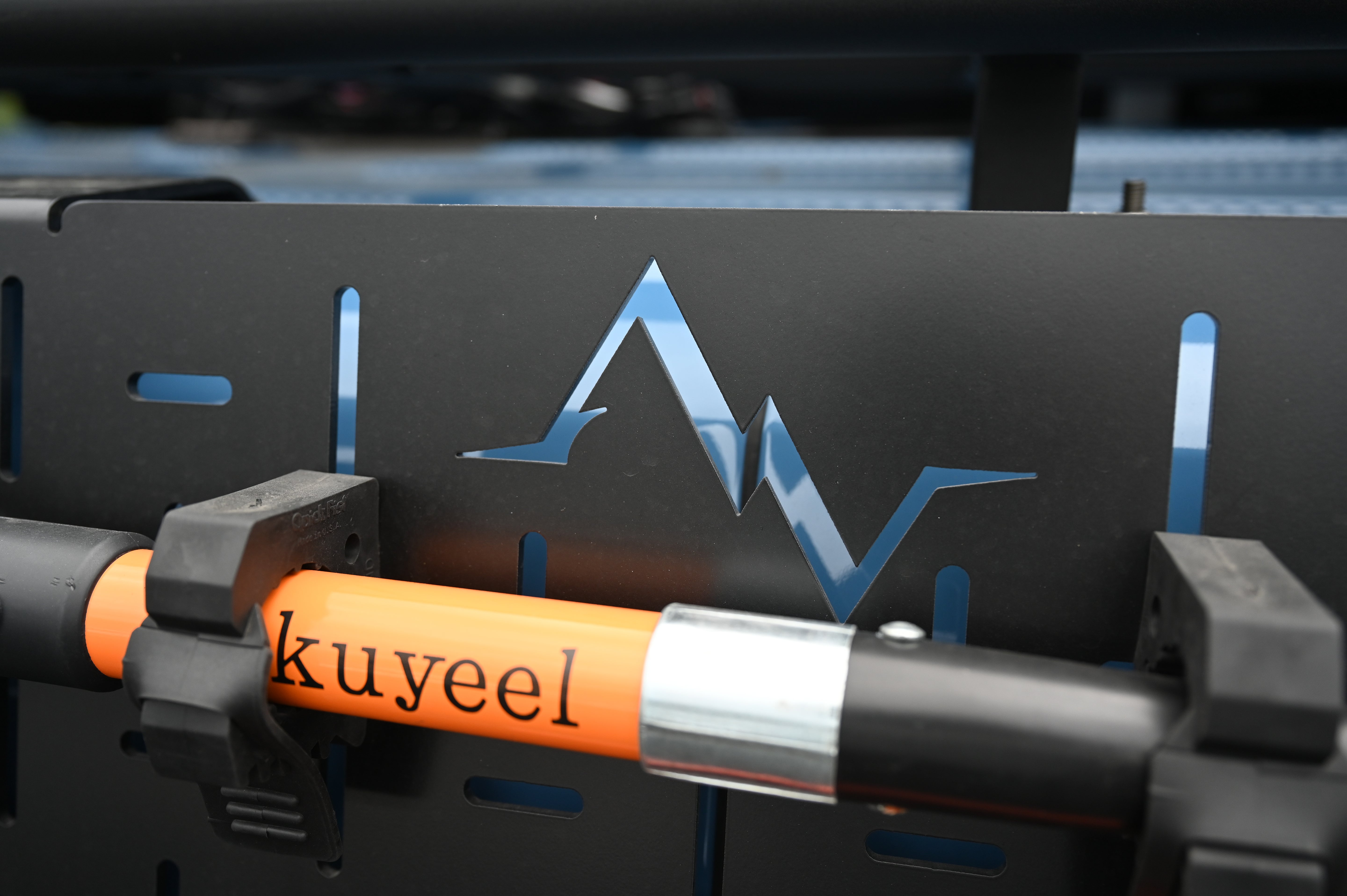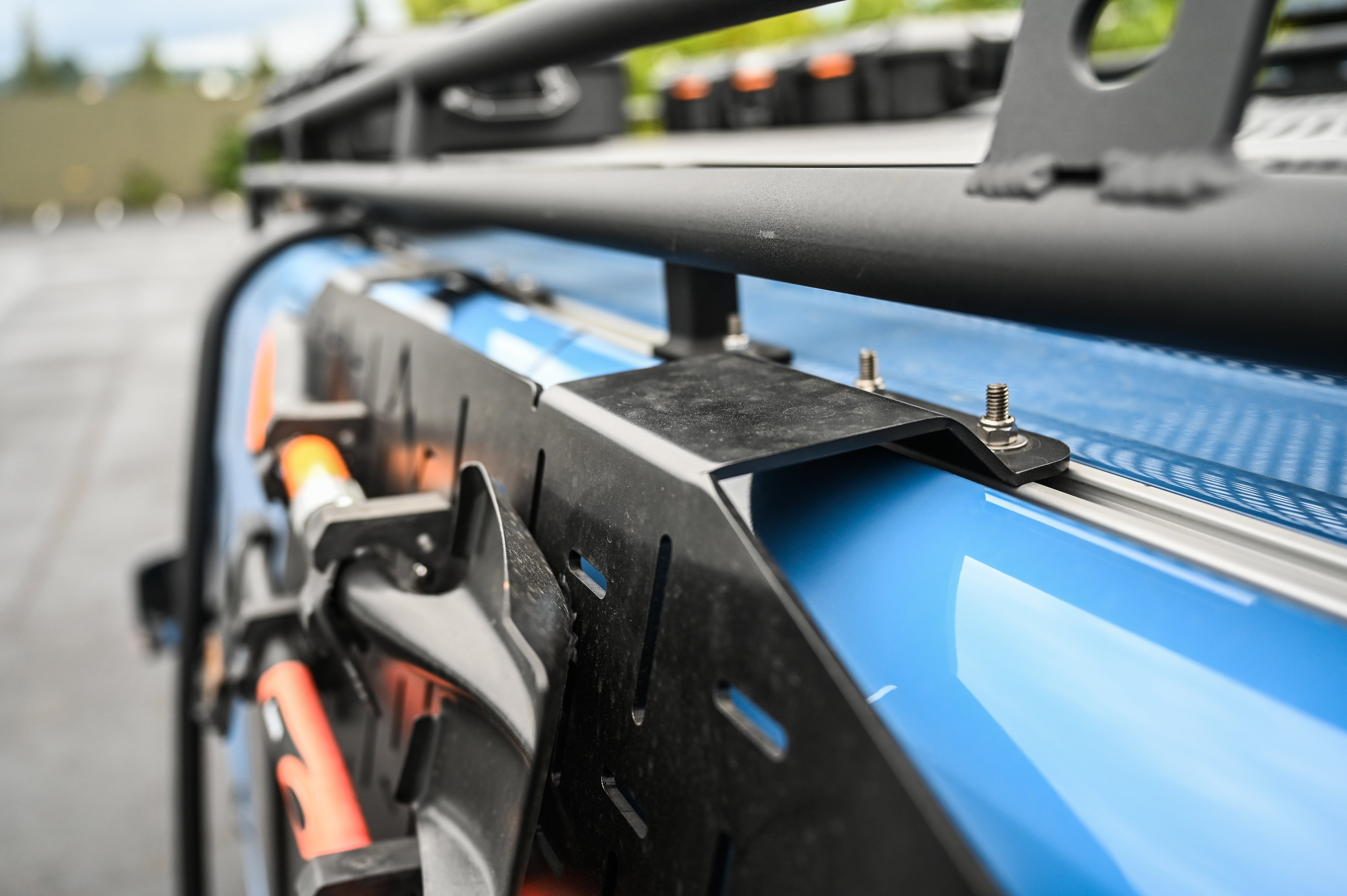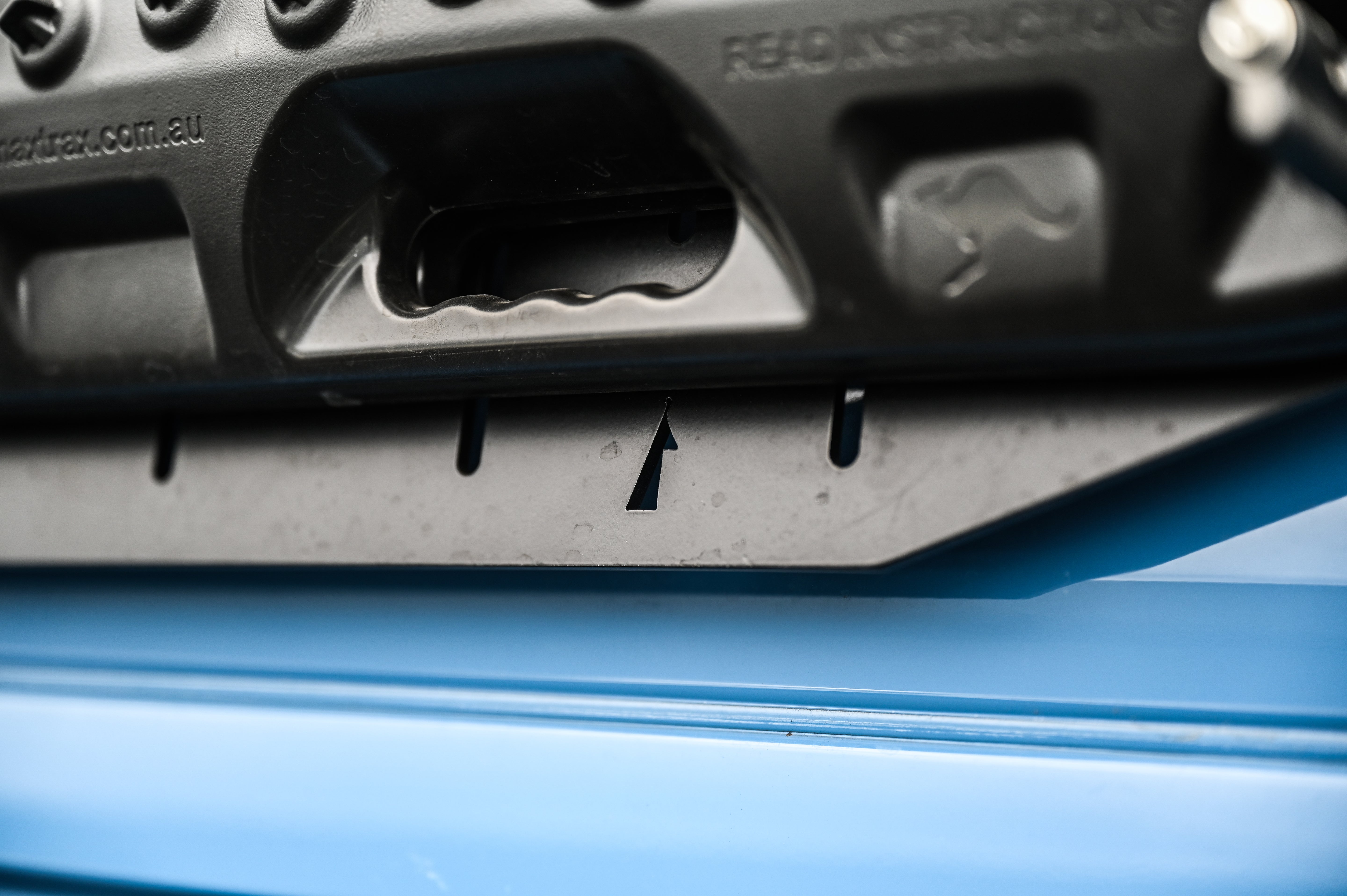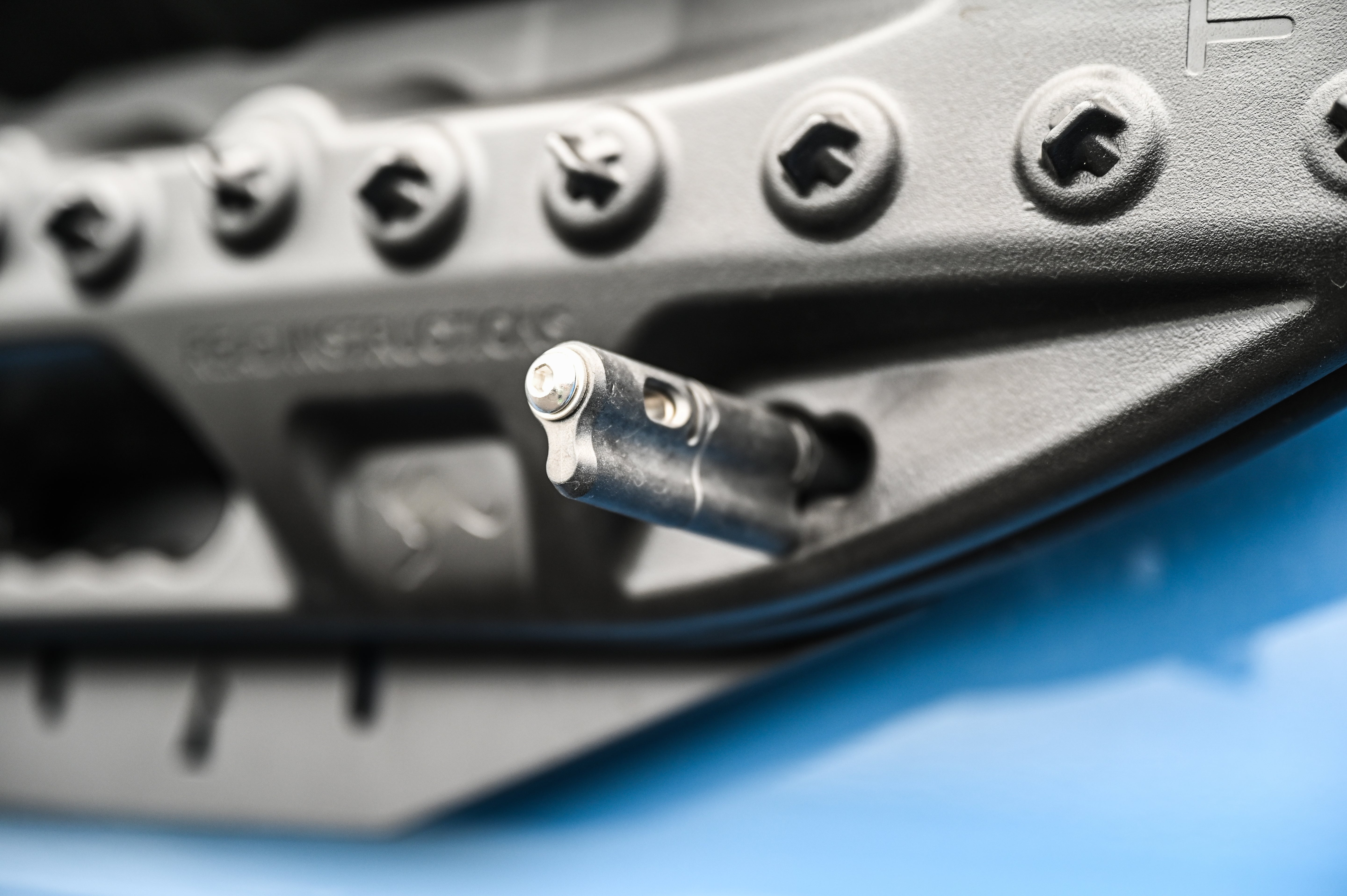 The Alpaca Cargo Plate
™️ 
is a revolutionary new way to free up your back doors and roof rack on just about any van! This plate drops onto any high roof sprinter without the removal of your exterior gear (ladder, rack, awning) that is already up there. 
Got Maxtrax floating around your van? Get them up and out of reach when combining them with the Maxtrax mounting pins and you can mount (4) Maxtrax on one plate. 
You can also mount Rotopax, Axe, Shovel, Hi-Lift Jack, or just about anything else to the multiple mounting locations. 
The magnetic lower mounts have rubber covering them so you are not scratching the side of the van and there are no holes drilled anywhere! The entire thing mounts with just (2) bolts and goes in - in a matter of minutes!
Install time: 5 minutes
Features:
Constructed from 1/8" Aluminum
Holes Designed for Maxtrax Mounting Pins
A Wide Array of Mounting Slots
Weight Capacity 50lbs
Drop in Upper Rail Attachments
Rubberized Magnetic Side Attachments
Patent Pending*